Who We Are
Located in Victoria, British Columbia, Volkswagen Victoria is here for all of your sales, service, parts and accessories needs. Whether you are looking for one of our newest models or an excellent pre-owned option – we're here to help you find your dream car. With our ever-growing Volkswagen family, from the VW Golf to the Atlas, our selection of vehicles is built to accommodate your active lifestyle and adventurous spirit, even if it's just a trip to the grocery store. Our team is here to help you choose the perfect vehicle that not only gets you from A to B, but lets you have fun while doing it.
As part of our commitment to excellence, each vehicle is backed by our dedicated parts and service team. Ensuring that you're happy with your newest investment is essential to our success because the value of a Volkswagen isn't just reflected in its price – it's in the long-lasting, dedicated relationship that comes with each vehicle. Now that's something to smile about.
Volkswagen cars are built to deliver driving pleasure; in fact, we introduced the concept of Fahrvergnügen a few years ago. German engineering is the world standard for excellence. We invest our knowledge and skill into everything we build.
Every Volkswagen likes to come home occasionally. Our factory-trained service technicians understand all facets of your Volkswagen's DNA. Keeping your Volkswagen serviced to factory specifications will ensure your Volkswagen performs as well as the day it joined the family.
From the Golf to the Touareg, our family of cars is built to accommodate your active lifestyle. The value of a Volkswagen isn't just reflected in the price; it's the value of a long-lasting, happy relationship. It's something to smile about.
Visit or get in touch with us today.
Our Customer Promise
We will greet you promptly and welcome you to our premium facility. Our associates will treat you with courtesy and professionalism.
To help you find the vehicle that fits your needs, we will offer you the test drive experience. We will endeavour to fulfil your sales and service needs the first time, every time.
Your vehicle's features and functions will be explained in the timeframe and manner you prefer.
Your new vehicle will be delivered in showroom condition. After each service visit, we will wash your vehicle.
When you bring your car in for service, alternate transportation will be provided when appropriate.
We will keep you informed of delays, changes, and any information you may find of interest. We will ensure all service requirements and charges are clearly explained.
We will contact you promptly in the method you prefer after each inquiry or visit.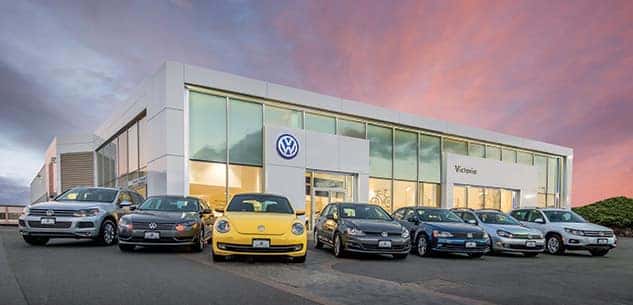 Hear What Our Customers Have to Say